Create a Micro Park inspired by the idea of
"Urban Acupuncture."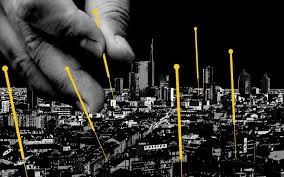 We are excited to announce that our principal, Pedro Castro, was selected to be a part of this week's Seattle Design Festival's Thinkercyze. Thinkercyze is a weekly challenge where the festival's team interviews their favorite designers to create a design challenge for the week.
https://thinkercyze.squarespace.com/challenges/03-microparks
This week's challenge is to create a micro park inspired by the idea of "Urban Acupuncture."
Would you believe me if I told you that Pedro regularly jumps on his motorcycle and takes trips along the coast to unplanned destinations? It's true! The vibrant colors, people, and fresh smells of a new place get his wheels turning, and he generates some of his best ideas. That got him thinking….
What do you see when you look at a blank page or, in this case, a sidewalk in front of your home or office? Is it easy to fill it up with ideas? Is it easy to make it practical or into an area to be shared and enjoyed by all?