[et_pb_section fb_built="1″ admin_label="section" _builder_version="3.0.47″][et_pb_row custom_padding="27px|0px|27px|0px" admin_label="row" _builder_version="3.0.47″ background_size="initial" background_position="top_left" background_repeat="repeat"][et_pb_column type="4_4″ _builder_version="3.0.47″ parallax="off" parallax_method="on"][et_pb_text _builder_version="3.17.6″ background_size="contain" background_position="top_left" background_repeat="repeat"]
SEATTLE'S MINORITY AND SMALL BUSINESS EXECUTIVE ORDER.
By Kirsten Hansen                                                                                                   December 12, 2018
Marketing & Business Development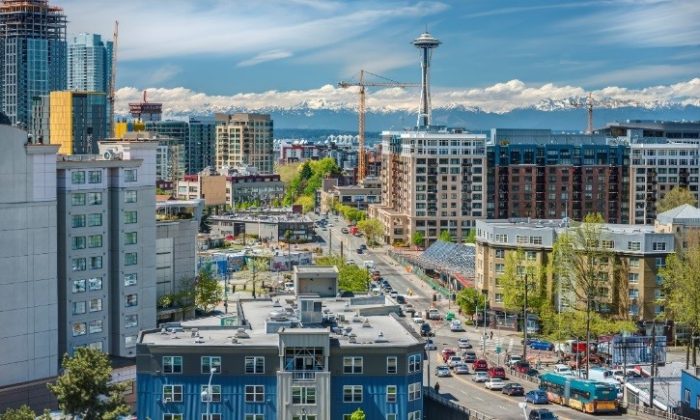 Some backstory is necessary for a blog post such as this. You see, Magellan Architects was founded by Pedro Castro, an immigrant from Brazil. His company understands not only what it means to start a small business in America, but to start a small business as a minority immigrant in America. Pedro as well as many of Magellan Architects staff, are very involved in Minority Business Councils and we hold our Minority Business Enterprise status near to our hearts. Because of this, the recently released City of Seattle Executive Order supporting small businesses is welcome news.
 As of early 2018, business-ownership percentages between immigrant Latino males is nearly equal to non-Latino white males, 9.0 to 9.1 percent. Despite such factors, both immigrant Latinos and U.S. born Latinos earn less than non-Latino whites[1] and often face steeper barriers in securing funding for their businesses. These barriers are not only unfortunate for minority owned businesses but also for the residents of the cities in which these businesses operate out of.
But today small and minority owned businesses can rejoice! The City of Seattle released an Executive Order intended to give such businesses a voice at City Hall, provide counsel on policies and programs, and provide access to tools and resources to promote their success. To put it lightly; it's about time. 95% of Seattle establishments are small business—yes, 95%!
Seattle residents have likely heard of the "Seattle Freeze", for the unfamiliar, this is a tongue in cheek reference poking fun at Seattle's "unfriendly" residents. Now, anyone that has visited Seattle likely learned that this type of freeze does not exist (unless you're here during January and experiencing cold weather) but small business owners might disagree. Arguably the Seattle Freeze is more of a business barrier to the city's growing small business population. Small businesses account for 31% of Seattle's employers yet retail rents has increased more than 25% since 2012, making it harder than ever to launch one's dreams.
Financially speaking, Seattle cannot afford to lose the desirability, trust, or culture that draws so many to its streets. Mega corporations such as Microsoft and Amazon no longer have their local, boy-meets-riches relatability; but small businesses still do. Seattle is a hub for innovation, and deep-rooted city pride, something the city may occasionally stray from recognizing but thankfully, did so today.
Perhaps that is why this Executive Order comes at a very strategic time. As 2018 draws to a close and 2019 breathes down our necks, businesses must evaluate where they stand within the city or cities that they operate. Yet as any minority owned, small business can attest to, embracing any and all positive changes that arrive are vital to prospering in such a competitive city. So, make the most out of the changes this order enacts.
[1] Robert Fairlie, Latino Business Ownership: Contributions and Barriers for U.S.-born and Immigrant Latino Entrepreneurs (U.S. Small Business Administration Office of Advocay, 2018). 438.
[/et_pb_text][et_pb_image src="https://www.magellanarchitects.com/wp-content/uploads/2018/12/MA-Transparent.jpg" _builder_version="3.17.6″][/et_pb_image][/et_pb_column][/et_pb_row][/et_pb_section]