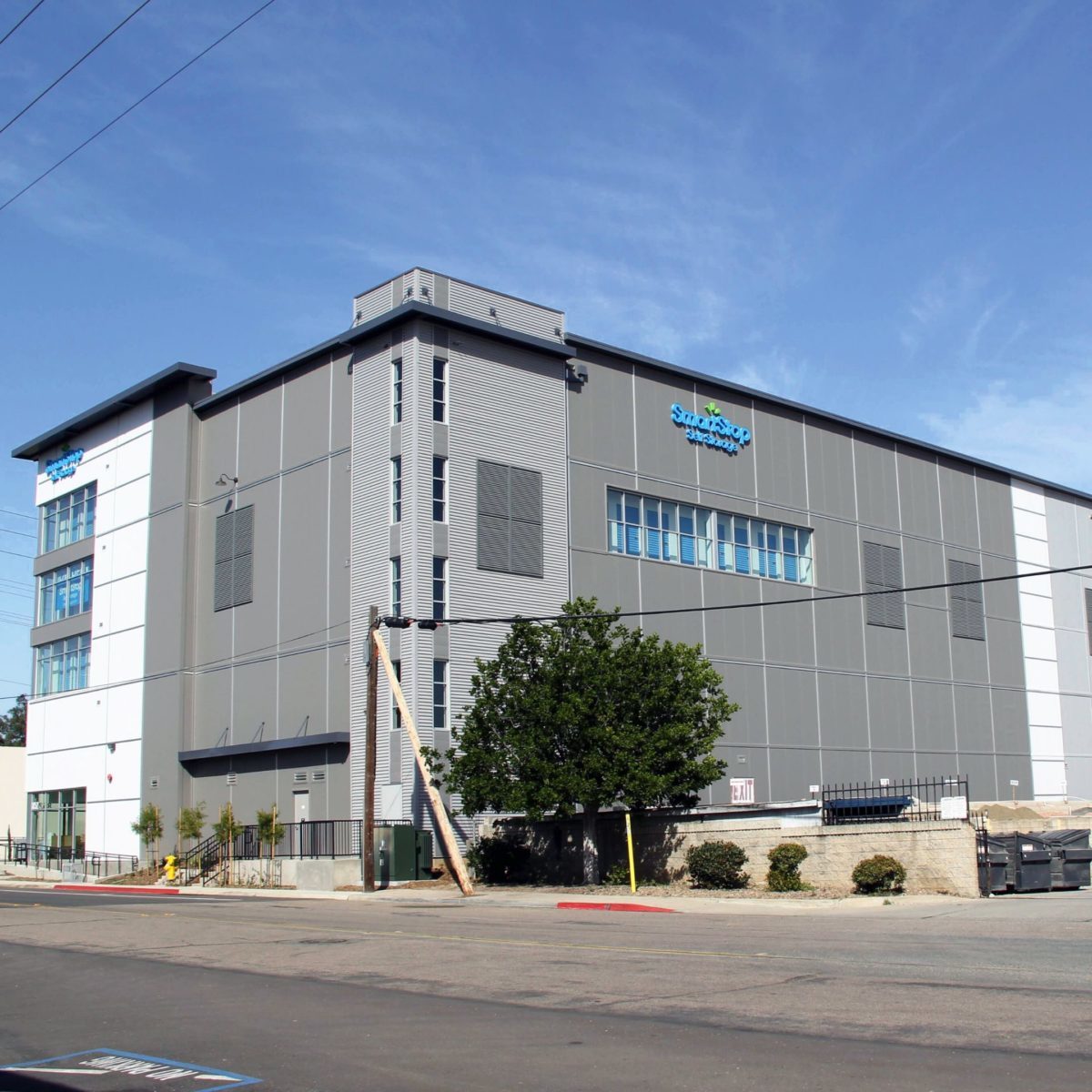 This is the type of self-storage building you would want in your neighborhood; it's not your typical single level long skinny storage building that is just rows of roll up doors! 
We applied a variety of design elements including modulating from a 3 to 5 story structure and highlighting the joints on the façade to create shifts between different panel sizes and finishes.  We performed a number of cost analysis studies on a variety of structural grid systems to reduce the construction cost of the building and implemented a large underground biofiltration system to offset the constraints of the site to achieve maximum buildable area for the project.  We utilized a variety of insulated, fire rated metal panels on the façade and with strategically placed transition lines and finishes…
Viola, this beautiful modern building was born.