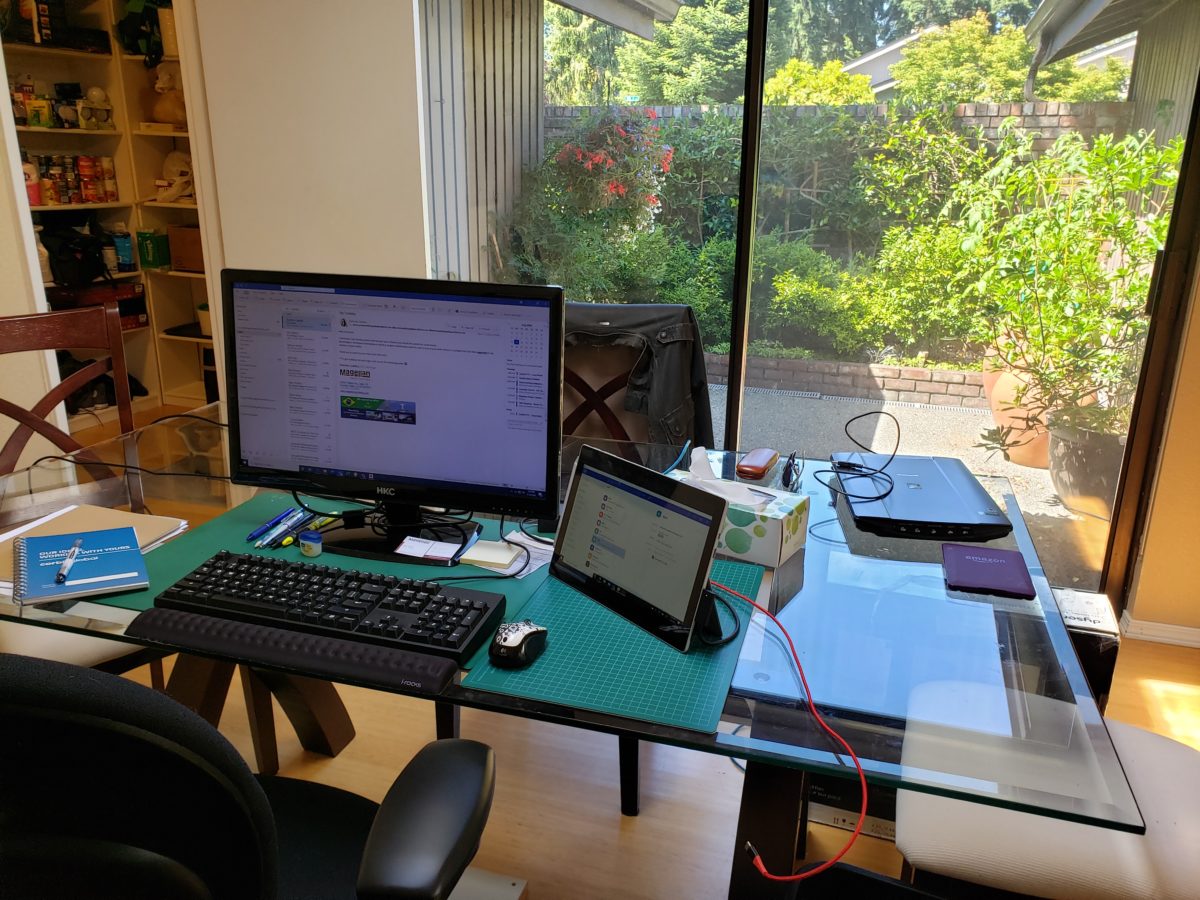 They say the only constant in life is change, right? When this year first began, most days we worked in our office cubicles. These days we riding out this pandemic ? from the safety of our homes ? and limited exposure to remain safe and healthy.
Thanks to technology ? ? and the, "New Norm" we are finding that it is not so bad and we are still able to function efficiently and support our clients as if we were still at the office. Here is a photo of one of our Project Managers, Jamie Trenda's workspace and the garden view she was able to enjoy all spring ?.
Where are you working these days?