About Us
Our Mission Statement—"Employee Centric & Client Obsessed"
Magellan Architects brings over 20 years of experience from a variety of project types. Whether we are providing onsite representation during construction or developing the initial design of the project, we recognize that the product must work for each specific client. Magellan prides itself on thinking like an owner and prioritizes our client's needs. We are responsible, proactive, and innovative designers and ready to help you.
Now in our third decade, Magellan Architects was founded upon a singular idea: projects are about our clients, and not about Magellan. We are built around service: the power of architects to efficiently further client business and mission.
Magellan clients and projects thrive. Our product is more than a successful and attractive project: we pride ourselves in mastering specific and evolving customer needs and being your advocate.
Our Services
Architecture
Interior Design
Planning
Pre-Design
Schematic Design
Design Development
Programming
Kitchen Design
ADA Surveys
Remediation Drawings

Site Assessment

Feasibility & Development Analysis
Project Management
Construction Documents
Construction Administration
Permitting
Permit Expediting
Corporate Roll-Out Programs
Our Projects
Restaurants
Tenant Improvement
Commercial
Workplace
Retail
Educational
Industrial
Aviation
Bank/Financial Institutions
Senior Living
Multi-Family
Hospitality
Self-Storage
Ground-Up
Remodels
Dental
Our Market
We are licensed in the following States and Countries: Alabama, Alaska, Arizona, California, Colorado, Connecticut, Delaware, Florida, Georgia, Idaho, Illinois, Indiana, Kansas, Kentucky, Maryland, Michigan, Minnesota, Montana, Nevada, New Jersey, New York, North Carolina, North Dakota, Oregon, Pennsylvania, South Carolina, Tennessee, Texas, Utah, Virginia, Washington, Wisconsin. Brazil
We also have several licensed Architects that are NCARB certified and LEED professionals on staff which allows us to expedite reciprocity and obtain additional licenses in any state.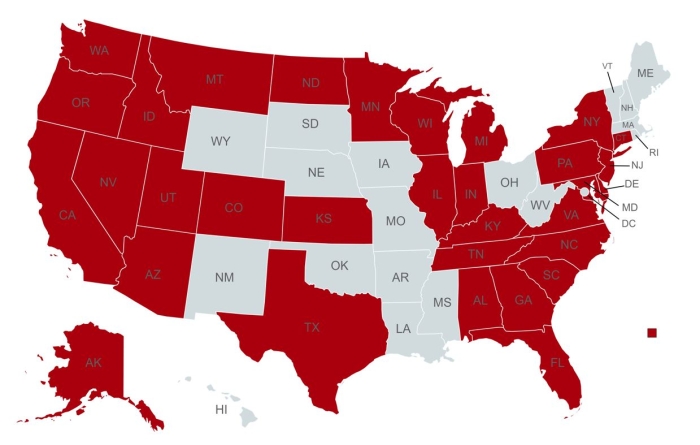 Testimonials
We have the great pleasure to work with an array of industries helping their vision come to life.
Magellan Architect's corporate support helps us ensure the academic rigor, professional excellence, and extraordinary care of students. It is through our collective creativity and community building that we are able to accomplish our vision and mission.
Our experience working with Magellan on the Factoria PSE project was very positive and memorable. Your firm's ability to listen to the customer and create an extremely efficient LEED project with great design features was incredible. Your team worked very well with all the consultants and engineers and as the General Contractor, we were happy with your ability to answer questions quickly and work together on solutions that helped us stay on schedule and on budget.
Garlic Jim's couldn't be happier with the level of professionalism, attention to detail, and quick and accurate work Magellan has provided over the past several years, and of course your beautiful designs that have become the image of every Garlic Jim's restaurant.
Throughout our project, I found Pedro was very easy to work with. He listened carefully to all that was said by the committee and parish staff, and he made every effort to incorporate all of the suggestions and desires we expressed. I particularly appreciated Pedro's devotion to detail in all areas of design. I would recommend Pedro and his team at Magellan Architects for any church project.